Ever wanted to see your character in a comic? To lazy to draw your own? Don't have the time or talent? Well, now YOUR very own character could be featured in our comics! And not just one comic, a whole two series of comics!
How you ask?
Simple. Follow the steps below.
1) Download Champions Online.
It doesn't matter if it's Free For All (FFA) or if you decide to get the full version, you just need to download one. (Link for the Free For All Version can be found
here
.)
2) Create the character you want featured in our comic.
Please keep it fairly simple. If you go all out and have tentacles flying everywhere and what not... we're going to have a hard time creating the comic version.
3) Wait for the weekend.
Chances are, The Dark Avenger won't be logged on during the week. Wait for the weekend to roll around.
4) Find The Dark Avenger.
He is a Hero created by a user who plays the game. Private Message (PM) him so we can get details worked out.
***SEE DETAILS INFORMATION BELOW***
The Dark Avenger usually hangs out in
Westside
or
The Renaissance Center
.
5) Wait. Again.
This is the hardest part of the whole process, because we have to run everything by our artists, writers, ect. before determining things such as story lines, drawings, and if we want to use your character at all.
!!!ALTERNATE ROUTE:!!!
Don't want to download
Champions Online
? Have a better way to create your character? Can't find The Dark Avenger? There is a simpler way!
Get pictures of your character.
Get pictures of your character somehow. We don't care if you've drawn, painted, or even created a real costume for your character. Get pics, and post them here, along with a Character Sheet (below).
***See NOTE A below.***
!!!DETAILS!!!***NOTE A***
-Characters who are submitted on
Champions Online
will have a greater chance of winning. Characters submitted here have a lower chance of winning. Because that's the way it is.
There are THREE (3) character slots open for this Super Team. Only THREE (3) characters will be chosen to appear in the comics.

All characters meeting all requirements will be judged on a) creativity, b) what the characters personality will be like, c) how your character will interact with our/other winners characters, d) originality, e) how easy it'll be to draw.

Contest ends June 29th 2011 at 9:00 P.M. CST, (The date has been extended due to the lack of partisipation!) Please no late entries!!! Late entrants will NOT be featured in our comics!

Please be CREATIVE. Creating a Superhero that either a) looks like a, past or present, DC (Detective Comics), Marvel, Dark Horse or any other publishing companies character; or b) has the title of a, past or present, DC (Detective Comics), Marvel, Dark Horse or any other publishing companies character; will NOT be featured in our comics!

Please have a background for your Character!!! If this means filling out a Character Sheet, so be it. Character sheets can be found below.

!!!Please be ready to provide pictures!!! We need something other than just seeing your character one time to work off of. If you are chosen we need to be able to actually draw your character.

!!!Please provide an email!!! If you win, or we have other questions, we have to contact you somehow.

!!!Please provide a personality for your character!!! We want to use your character, not just have him/her/it just standing around not saying anything! Give us something to build off of.

Credit for all characters WILL be given to the rightful owners.

Multiple entries are accepted. Send in as many as you want. All will be considered, not all are guaranteed to win.

Winners will be notified when the comic is released.

Characters chosen to appear in Dark Noir Comics are the sole responsibility of the Artist(s), Writer(s), and Editor(s) of Dark Noir Comics. Sending us private messages consisting of "PLZ chuuz meh maaan! i luv ur 'mics an i wanna be in 1, check me l8tr!!!1!!!" will sway the vote against you.

There is NO guarantee when the said comic(s) will actually be release. We are currently under construction in the area of timing how long tackling a comic really takes. It could be a few weeks, or maybe even up to a few months. It all really depends on what is currently going on with our personal lives, this is not our job, it is a hobby.

AGAIN, all entries should be received by June 29th 2011 at 9:00 P.M. CST. NO LATE ENTRIES.

No purchase necessary.
Character Sheet:
Name (Hero Name):
Name (Civilian/Alter Ego):
Origin:
Age:
Motive:
Personality:
Powers:
Arch-Enemy:
Costume:
Other:
I'm sure you guys know how to fill this out, but I'll make it simple and provide an example.
Name (Hero Name):
The Dark Avenger
Name (Civilian/Alter Ego):
Toby East
Origin:
After having his father die in a bank robbery gone wrong at the age of six, Toby East grew up wondering what he had done to deserve a life without a father. The police didn't do much to help the situation, since the gang that had robbed the bank, were paying the police force to mind their own business. At the age of seventeen, Toby inherited over 4.5 million dollars from his father. Living poorly for the beginning of his life, this was a change for Toby. Toby wanted to spend the money on something meaningful, something that could avenge his fathers death. Toby went to a group of trust worthy scientists to enhance his strength, make him fly, and come up with a partial robotic suit to help him fight crime. Since he was going to avenge wrongs, Toby decided to call himself The Dark Avenger.
Age:
17
Motive:
Avenge for those who are unable to themselves.
Personality:
Quiet, dark and mysterious. Always has a "poker face" on.
Powers:
Flying, super strength, power blast, forewarning**, gliding*, power gloves, super smart, high resistance to pain.
Arch-Enemy:
The Time Traveler
Costume:
A black cowl that extends to his shoulders, with ribbed, heavy plated armor. That front part yields a quilted pattern and a zipper. The ribbed pattern extends down his legs. His shoes consist of heavy boots made of metal. His gloves are robotic and can shoot pressure charges from the palm. To finish the black/light gray look, The dark Avenger has a white cape.
Other:
*Gliding: Toby's flying powers only work for a certain amount of time because of the amount of energy it requires to fly, when he can't fly anymore, he uses his power gloves to "glide," which could also appear as flying.
**Forewarning: If there is any type of danger in the area, Toby can feel it. He doesn't know what's going to happen, just that something will happen.
Please read everything on this page, if you don't, we will know. All details should be on this page. If you have any questions, Private Message (PM) me here on the forums.
Last edited by Zeth on Sun Jun 05, 2011 6:31 pm; edited 3 times in total
First contestant:
Bolt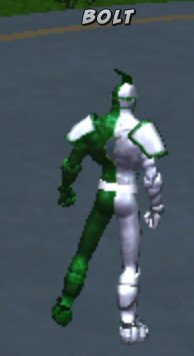 Name (Hero Name): Bolt
Name (Civilian/Alter Ego): Caleb Lansing
Origin: He had a happy family all the way up to his father's death at 13 when his dad got killed in a car crash. His mother had brain cancer when he was 15 so he tried to give her a cure using mice as test subjects but when he mixed radioactivity and some other substances together it exploded giving him superpowers but all he did was give himself superpowers and not give his mom a cancer-free life. When he tested out his flying skills he got hit by lightning because of his metal skin he lived but had deep eyes that could see miles but had the best marksman skill. He tried on making cures but never succeeded and his mom died a few years later.
Age: 26
Motive: Stopping crime
Personality: Calm, funny, mysteriously quiet, marksman, and metal skin.
Powers: super strength, flying, best marksman,
Arch-Enemy: Flying Demon Wolf, AKA The Fang.
Costume: N/A
Other: N/A
Second contestant:
Raven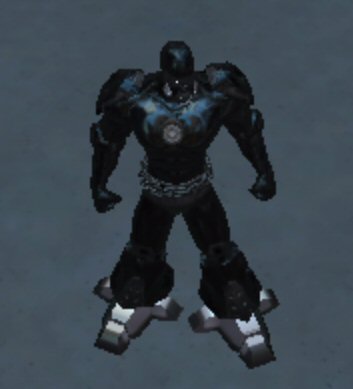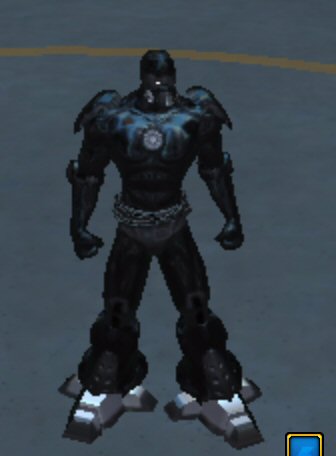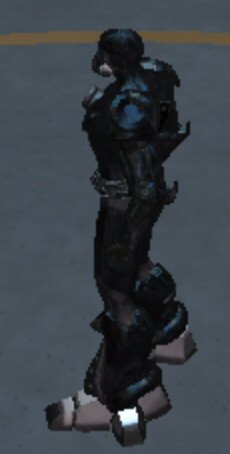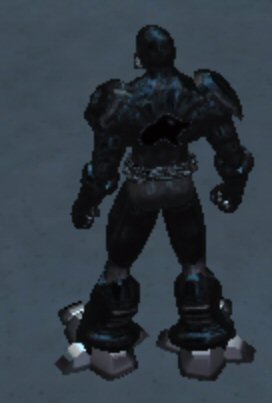 Name (Hero Name): Raven
Name (Civilian/Alter Ego): Greg Polo
Origin: When his best friend Toby East made himself a super hero, and Greg finds out about it, Greg demands to help in some way. He gave himself the title The "Raven." At first Greg sat behind a computer desk telling Toby what to do and when to do it. Toby then paid him for his services. A whopping 2.5 Million dollars he had received from stocks. Greg then turned around and used this money to build a suit so he could fight along side Toby rather than sit on the side lines. His name still remains "Raven."
Age: 17
Motive: To help his best friend in any way possible.
Personality: Light, but serious when need be.
Powers: All from the power suit he uses to fight crime, the suit enhances his strength, allows him to fly, and enhances his vision. The suit also can take action when Greg is unable. The suit can also shoot power blasts from the gloves. On top of all this the suit also has Wi-Fi, and can surf the web faster than an computer can.
Arch-Enemy: Hawk, another power suited maniac obsessed with being stronger than Raven.
Costume: A black and gray power suit, complete with a turbine and chain belt.
Other:N/A
Third Contestant:
White Gleam

Name (Hero Name): White Gleam
Name (Civilian/Alter Ego): Brittaney Sash
Origin: Brittaney was always a troublemaker. She had always heard of The Dark Avenger and even met him a couple of times, but she still liked pulling dangerous pranks. One night she crept into the school science lab and accidentally started a fire the chemicals stored started bursting on her and the fire engulfed her, but did not harm her. It gave her the power to harness fire.
Age: 17
Motive: To make up for all the wrongs she has done.
Personality: Light, always making jokes, never is really able to be serious.
Powers: She can use fire to her will burning through tough metal, or even just knocking out the bad guys, she can also heal wounds with a special type of fire. She also fly's with her fire powers and her jet boots.
Arch-Enemy: Water-woman
Costume: White tights with a black star on her chest, has power turbine boots, and decorative wings
Other:N/A
This constestant is pretty interesting: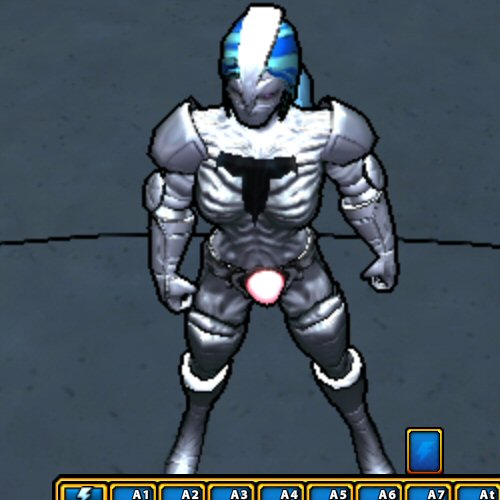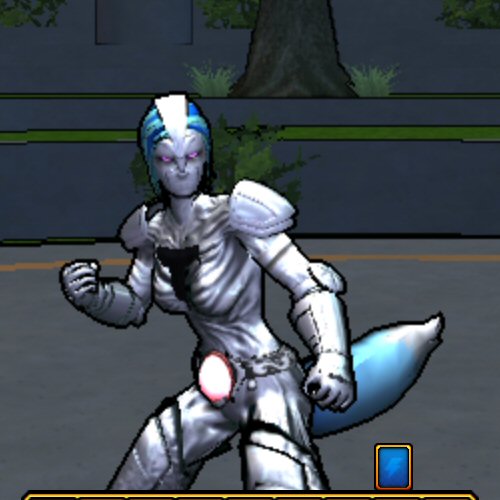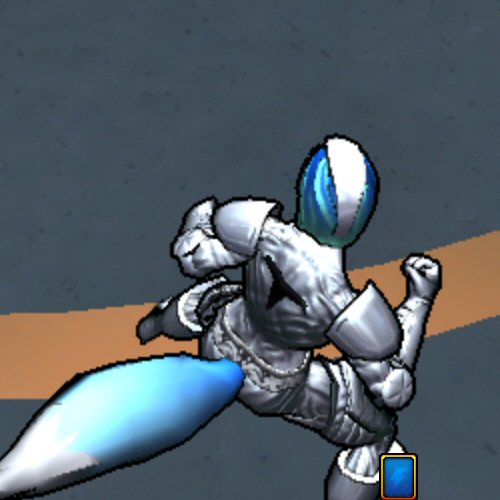 Name (Hero Name): Tragnote
Name (Civilian/Alter Ego): Brittanay Richards
Origin: Brittanay is an alien from the solar system Rorg and the Planet Thesis, and the sub-city of Ramanan. She is the first female in the Elite Space Force (ESF), and stronger than most of the men in it. She was assigned to explore the far reaches of space (unbenounced to her, it was to get rid of her for awhile.) She then crash landed on earth and is currently trying to recover her ship, fix it and be unnoticed. She has many ordinary powers that every one of her race has.
Age: 247
Motive: Toby has promised to help get her ship back and fix it if she helps him.
Personality: Serious, doesn't get any earth jokes, very foriegn.
Powers: She has extreme agility, she can move at lightning fast speeds, she also has a strong power of persuasion. She can also jump great distances. Lastly, she has more strength than any man on earth.
Arch-Enemy: The United States Government.
Costume: White skin* tight spandex** with her planets symbol on the front and back. She also has a half removable helmet.
Other:* Her skin being slightly different from ours, her muscles show much more than ours. **It's not spandex but has the consistance of it, but it can stop a point blank bullet.


Similar topics
---
Permissions in this forum:
You
cannot
reply to topics in this forum